Welcome in the new year for 2014 with big expections for an even better year for interesting projects and chances to make projects come alive with texture and color.
If you read Texas Monthly, the March 2013 issue is devoted to pictures before and after of the remodeling project in Big Spring and the man behind it. Check it out!
As of April of 2013, the Hotel has been open since Feburary and I just acquired pictures from the local prom held in the Hotel Settles lobby and ball room. Pictures to be posted soon. With 2014 coming into play, the Hotel is staying busy year round and my work is being shown off on a daily pace. If traveling on I 20 West of Dallas, stop by and spend the evening,
Come on into my Galleries of special projectsand enjoy photos and descriptions of special finishes projects that were completed over the last thirty years. Skilled in all forms of decorative painting and faux finish techniques as well as a variety of textures ranging from Venetian Plaster to basic skip troweled looks, we can meet your finishing needs. Please visit our galleries and explore the possibilities.
Faux finishers also make the very best painters. If the base-coats are done wrong then the special finishes become much harder to get the look that I demand. With that said, my company specializes in all areas of prep and finish out painting for any interior or exterior projects, special finishes or not.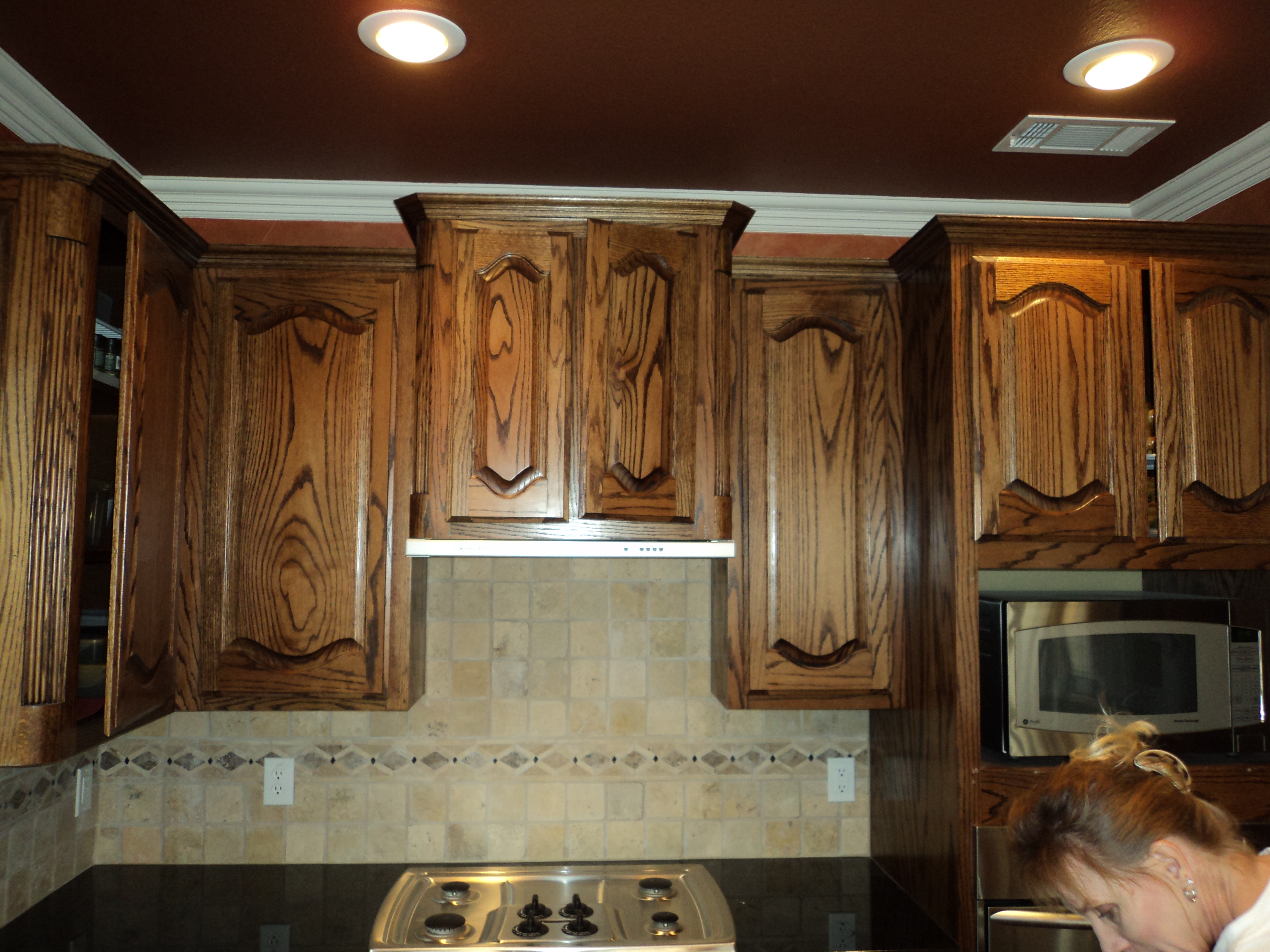 Dark stained oak cabinets in an already dark kitchen are to be transformed into a painted cabinet look with a wood grain brown glaze application as seen in the next photo.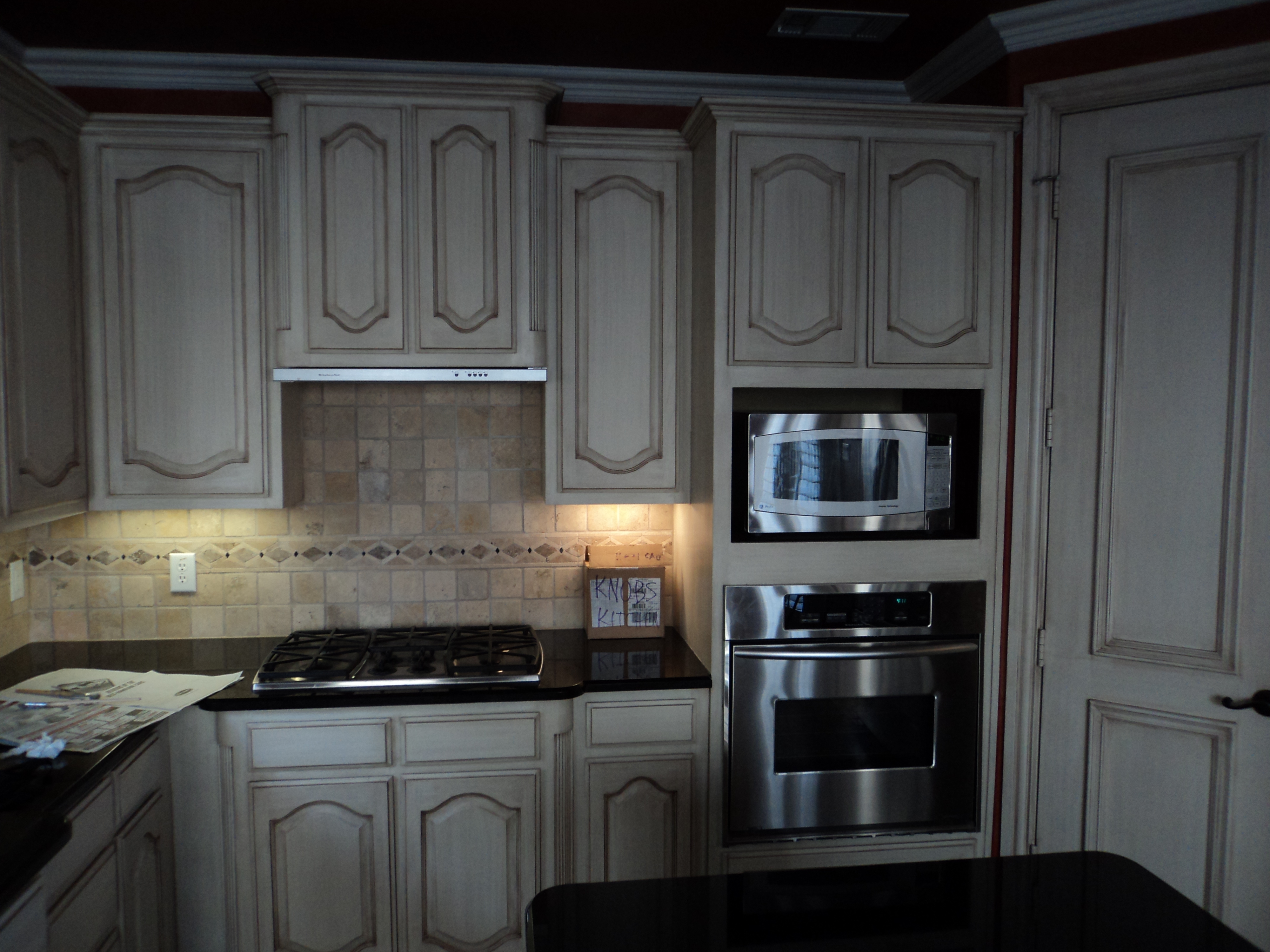 After lots of prep, out newest transformation comes to life with a directional glaze technique to create a new look for this client.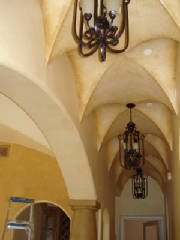 Groin ceilings in one of four halls done in a glaze look and highlighted with a toner that brings out the pattern of the Groin areas of this Cottonwood Valley home in the heart of Las Collinas. See more on Galleries XV and XVIII
as we have turned this house in to a palace.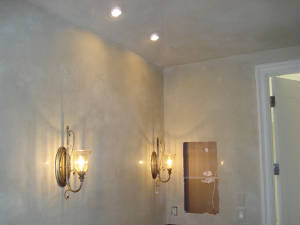 Phillip-Jennings Custom Home in University Park on Marquette done last year. Venetian Plaster finish on Master Bath walls and ceilings polished to a nice marble sheen. More pictures on the Gallery for that project.
David Simmons Designs and Phillip-Jennings Custom Homes worked together on several homes in the Preston Hollow and University Park
area's of Dallas and continue to do so on into the future.
Several of these homes are on both of our web sites.
---