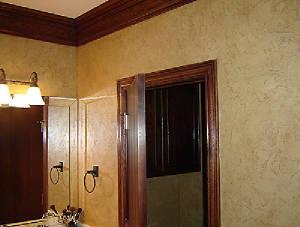 Wall glaze in Parker Texas.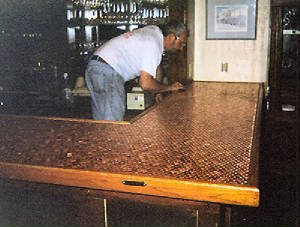 26000 pennies with pour on epoxy in upscale Dallas Bar.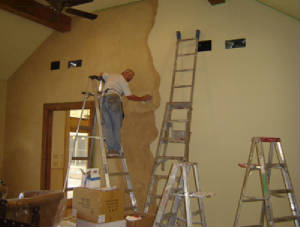 Plano Texas home application of special glaze over painted walls.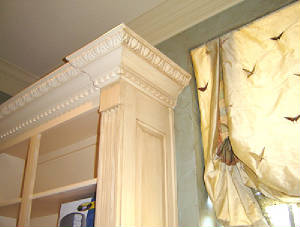 Cabinets and walls treated with glazes for a warm old world look.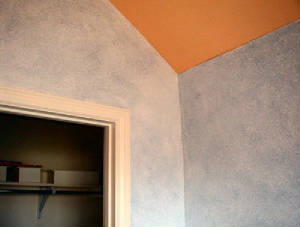 A blue gray glaze accents the oranger ceiling in this Goodman Home model home in Rockwall, Texas.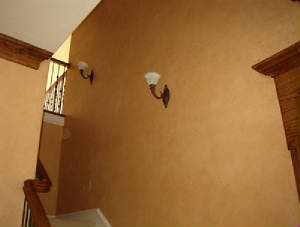 Glazes added up a stairwell area enhance the entire entry in this Hackberry Creek home built by Woody Hickman and Hallmark Homes.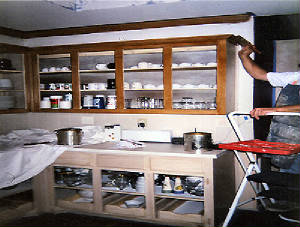 Pickled finnished cabinets that have yellowed over the years brought back to life with a Maple colored glaze/toner. A Tim Dalzell contracted job in Plano, Texas.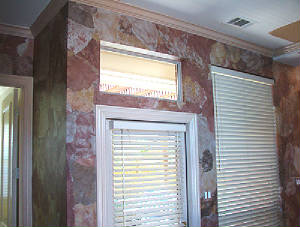 Another view of the torn paper treatment in this Plano home for texture and depth. Another Terri Cooper project done well.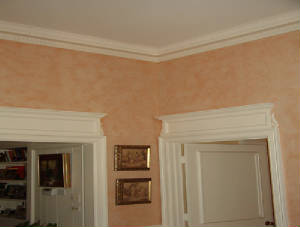 An entry glazed with the colors from the Marbel floor colors to really bring out the molding and tie in with the floor. A Jessie Mathis project at my first ever clients home, the Lee's.