The entry to the E E Ranch complex where we worked in two of the buildings on site. The main house area included the entry and a two part hall behind it. The office area was located in a rather large barn building about two hundred yards behind the main house. This ranch area is located South of Winona, Mississippi.
It is a long story about how this job came about and how I ended up getting it in the first place. The fact that I now live in Dallas, Texas and so do the owners of the ranch and the managers as well and the fact that my Mom lives nearby in Houston, Mississippi, all were factors. When I first heard about the possibility of doing a job in Mississippi I immediately mentioned that I was from that area and the game was on. The person who originally told me about the job was the same person who was going to be doing it but some medical problems created an opening for me to maybe step in and take care of business.
You never mess with providence or fate and the rest they say is history.
I have more photos from the area that will be added to this site Later. Enjoy.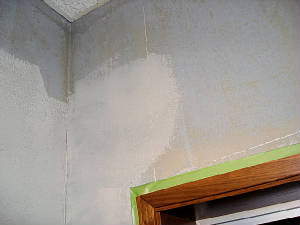 The walls in the office area after the vinyl wall-covering was removed and the texture that we had to add before the priming and painting.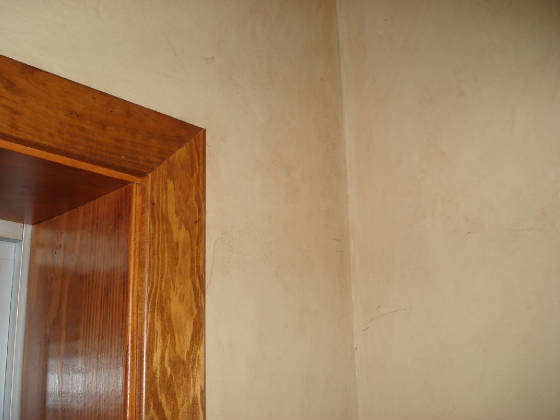 The finished glazed look for the office area.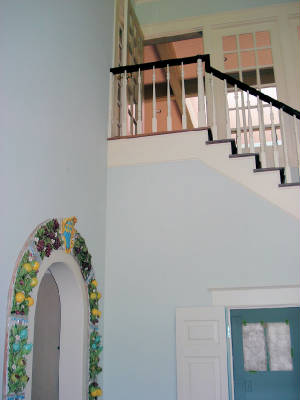 This is what the entry area of the great house looked like before we were hired to transform it to a new Lusterstone look to bring out the custom ceramic archways and to add interest to the main entry.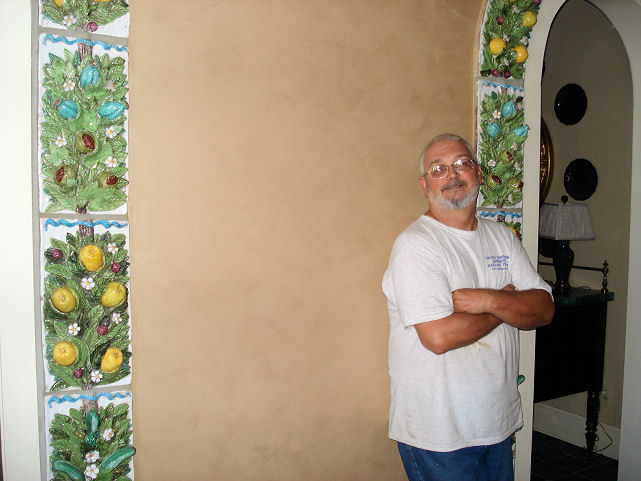 Me in front of the new finished Lusterstone look.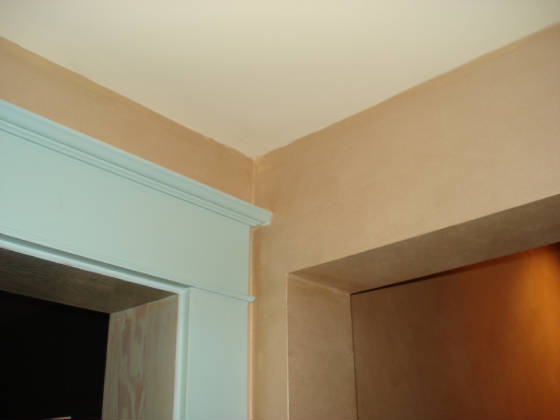 This is the hall area behind the large entry area and we added the same base coat and Lusterstone finish which worked well with the existing trim color that we decided to not change. We made the much lower ceiling color a much lighter color that the entry because of the height and the over all feel in the much smaller hall.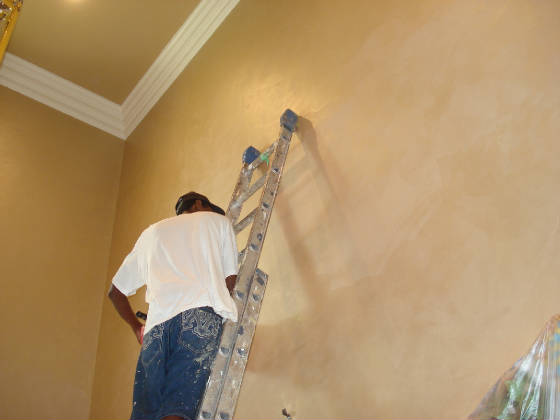 This is another shot of the tall work in progress adding the Lusterstone product to create the subtle movement that picks up on the light as it enters the area.
James, one of my Texas guys, is applying the plaster to get the look created.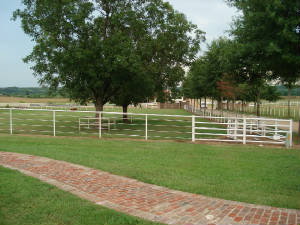 This is just a photo of the "front yard" of the house to show the beauty of the entire place.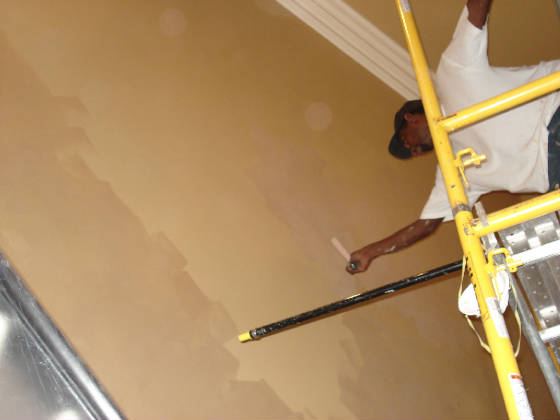 We had to use three sets of scaffold to get us up to some of the areas in the tall entry and we could not have completed this area and ceiling without them.
We figured that the ceiling was close to twenty-five feet tall and my tallest ladder that I brought went up to about twenty-two feet extended.