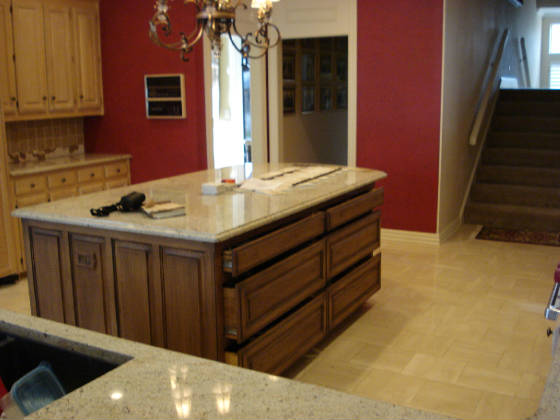 As we were doing the wallpaper we also did a redo on the island which had a bit of a special finish but was too light for the area ( see the before ). A darker warmer tone was applied one area at a time until the new look was achieved that added to the overall new look.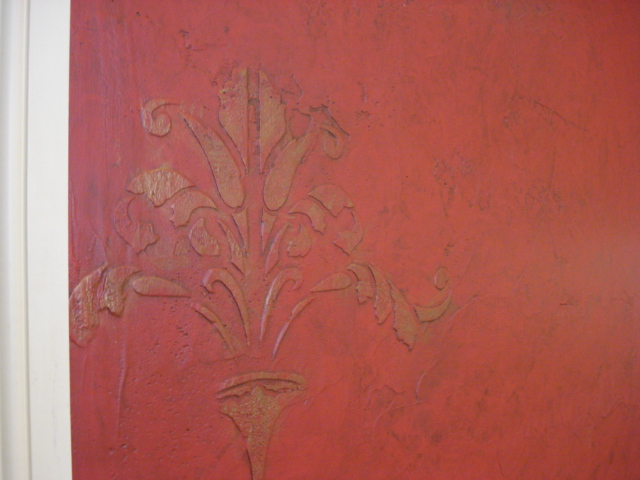 A closeup of the finished new look with the texture paint and glaze movement topped with a raised stencil and then highlighted with a gold tone wash.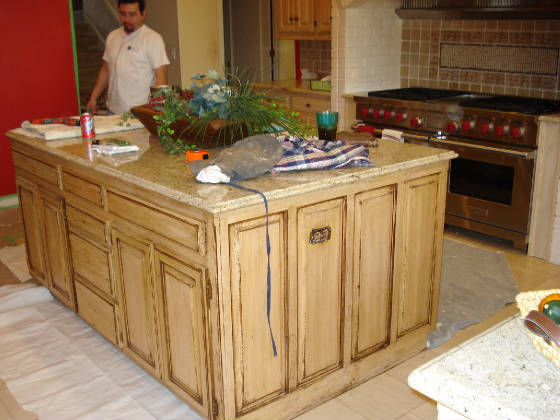 The previous finish ( not a bad look in itself but too light for this project ) before we warmed it up.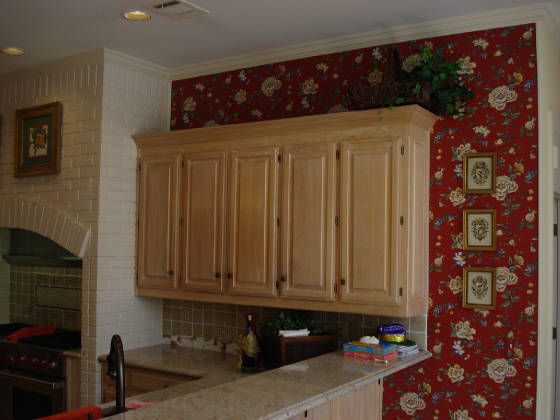 A before of what we actually covered up. This is achieved by either primering over the paper with an oil based primer and then adding texture, or by removing what we can and then adding the primer.
The difference is whether or not there is adhesion of the wallpaper or not.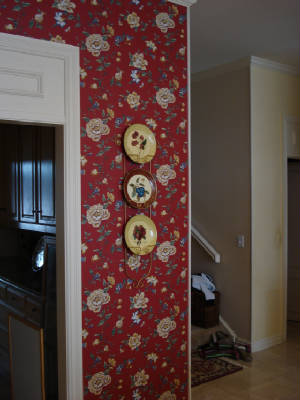 Another before shot of the existing paper.