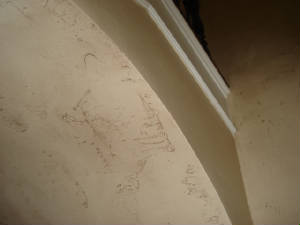 Wood grain glaze applied over skip troweled texture to bring the texture alive.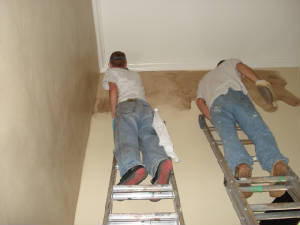 The entry area was the tallest area in this house at around twenty feet so we approach tall areas with a double ladder to cover more area and to do the tallest areas first and work our way down the walls one section at a time.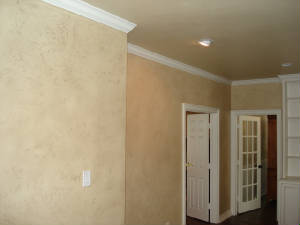 Another nice shot of a finished area with the warming effect that it offers our client.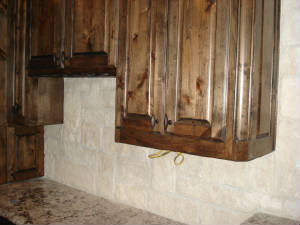 The bar area cabinets with the same technique as the kitchen cabinets and the master bathroom cabinets.
This area was made more difficult with the addition of the stone wall as we were staining. All in a day's work and looking great anyway.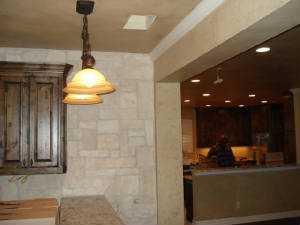 A shot from the bar area back towards the kitchen to show the scope of the areas that we were working on for this very nice homeowner located in Hackberry Creek.