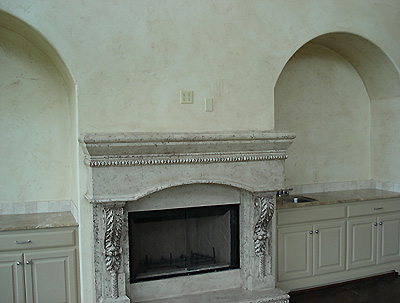 A new home in Cottonwood Valley area built by Hallmark Homes. The cast stone fireplace is painted and the antiqued to bring out an aging technique. The textured walls have a medium brown glaze to warm up the large living room area. Woody Hickman, owner and builder of many custom home's that I have finished out in the past and future, own es Hickman Homes ( formally Hallmark Homes ) and can be reached at
972-979-2179 to design and build the home of your dreams.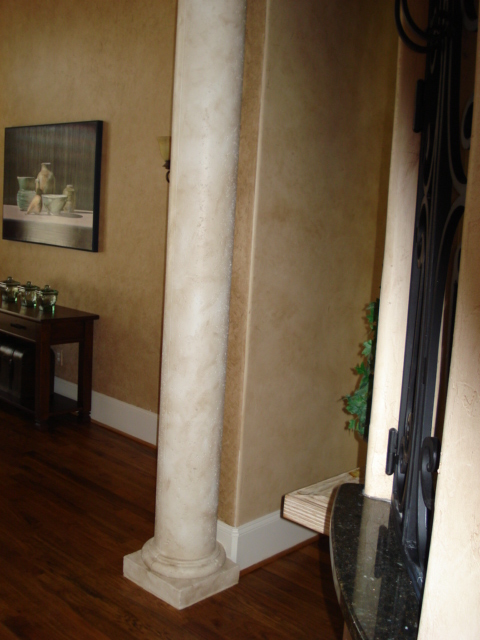 Walls and crown molding work in this dinning room space in this inviting new home. We capped off the new look with a soft marbleized glaze technique on the columns as well. This is only one area in this Windsor Ridge home done by David Simmons Designs and built by Woody.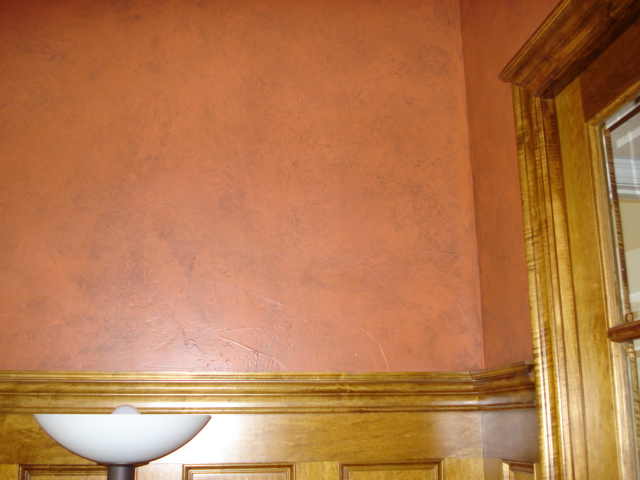 In the study in the Windsor Ridge addition the Enclave area home, we started with a bolder terra cotta color and then enhanced it with a custom glaze called Wood Grain Brown ( one of my very custom colors ) on walls and ceilings between the wooden beams for a warm and inviteing place to run your home business or just sit back and read.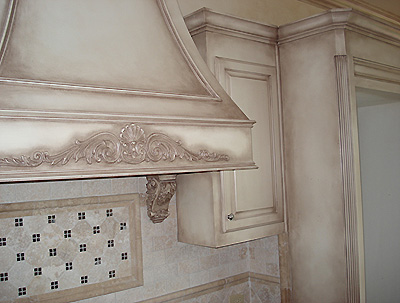 Another fine home by Hallmark Homes designed and built by Woody Hickman and finished out by David Simmons Designs and crew to compliment the overall look and to help create a space that any new homeowner would be proud to call home. Overall we did finishes in several other areas of this home to enhance the sale and to create a lived in effect.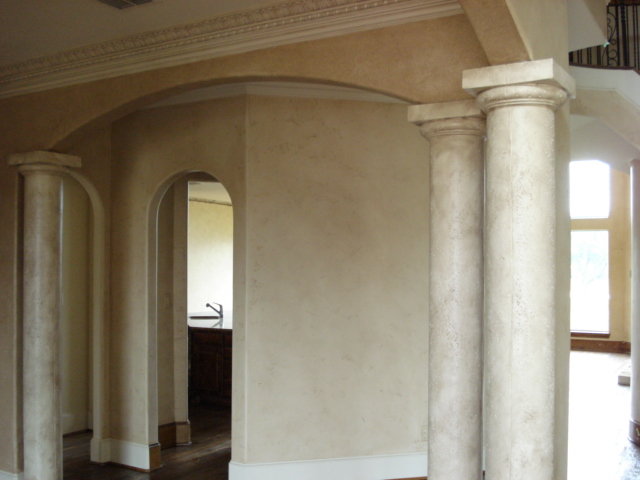 This Las Colinas home is in another gated community called Windsor Ridge in the Enclave area. Nice exclusive homes with the Byron Nelson golf course running Through them for extra measure. The builder created nice corners and curves to work with and work with them we did. Glaze techniques throughout this very nice space only adds to the total looks.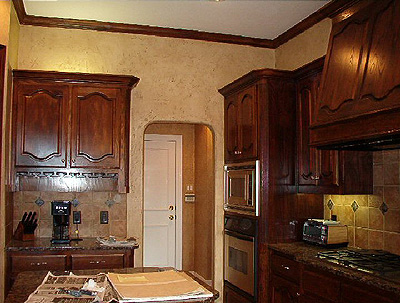 Home in the Windsor Ridge area called the Enclave built by Hickman Homes with a different look texture that was brought to life by my glazeing technique to create this inviteing new look.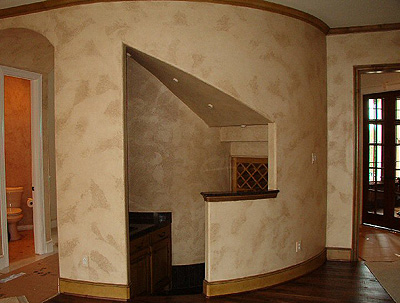 The Enclave house Bar Area withe the same texture and glaze but designed with a one of a kind style that I have seen only in this house also designed by Woody Hickman and finished by David Simmons Designs. Together we make it look good!