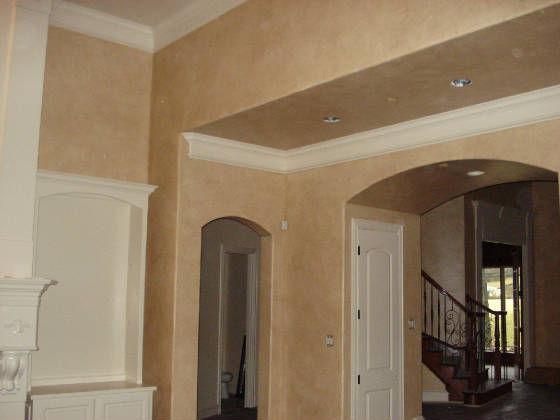 Southlake home entry enhanced with a glaze technique to bring out movement and create interest to an otherwise bland entry.
The entry view from the house back towards the front door after the techniques are finished to show off the beautiful look that this homeowner will enjoy for years to come. Contact us at 214-924-0419 and talk to me, David, to acquire a finished new updated look to your home as well. Thank You.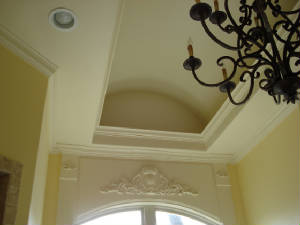 Trim in master bath and the barrel ceiling before we enhanced them with special movement glazes and brought them to life.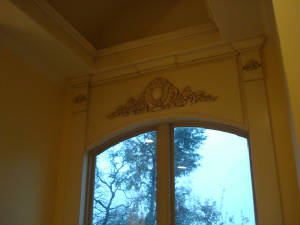 After glaze applications on trim and ceiling areas. Quite a change.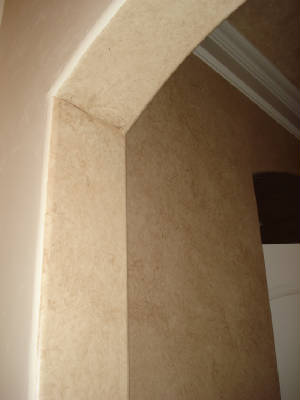 Subtle but very noticeable glaze applied around the rounded corners of one of the archways going back into the living room area.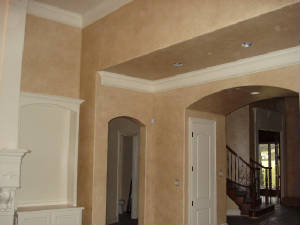 From the living room back into the entry area, glaze added to enhance the entire space and make it more inviting that it already was.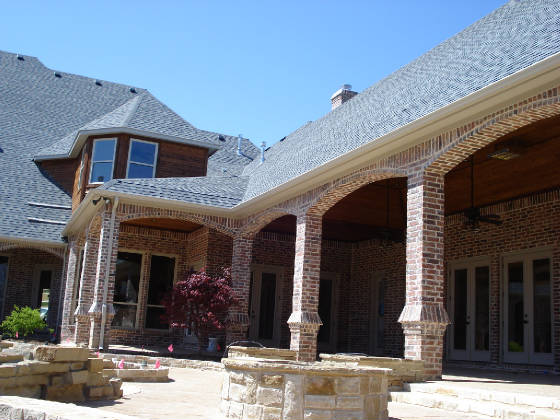 Several photos of the back yard and some interior before shots. Shows the magnitude of this project.
I wish to thank the home owners for the opportunity to work on there project and to recommend me for any future projects in the future.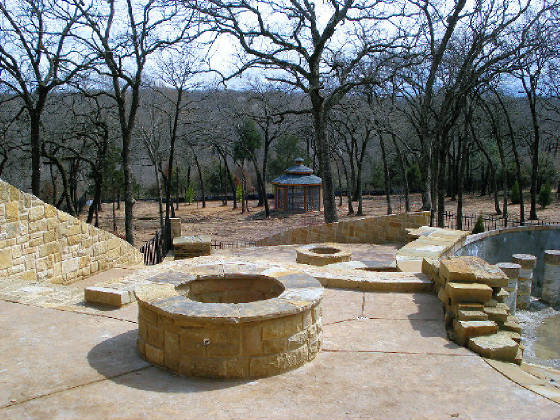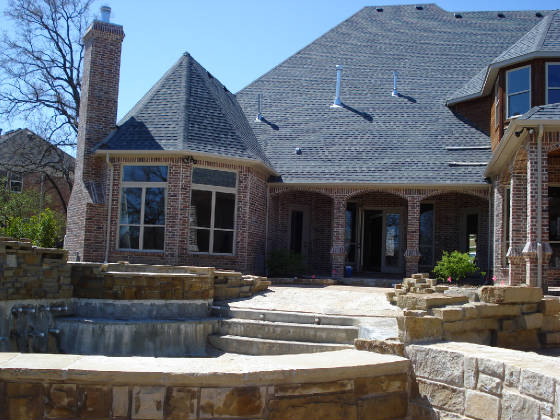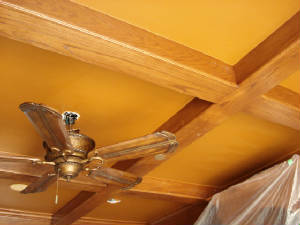 The color on the ceiling of the study before.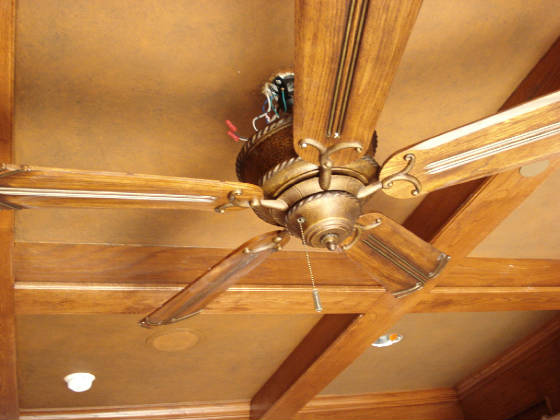 The study ceiling given the swede leather look with a warming glaze that works more with the stained wood in the study to complete the look for this work space.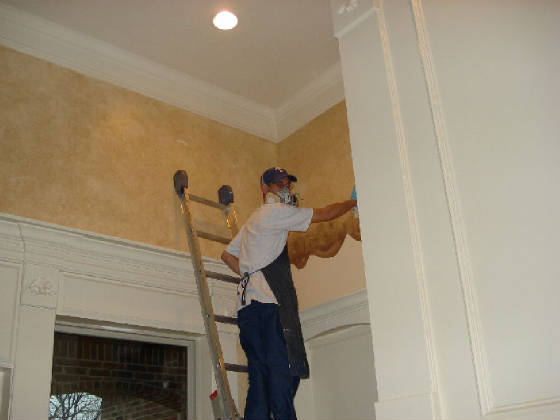 My best man, Derek, during the application and working of an area in this beautiful home. All of our glaze techniques are hands on techniques and as such are definitely an art form to make each area of the space go with the next area.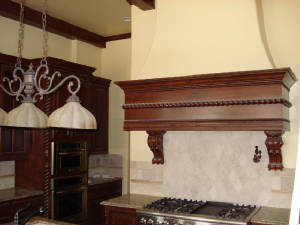 Kitchen with back splash before wall glaze and custom back splash mural added.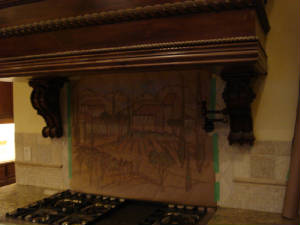 Mock up of the coming back splash mural actually applied to existing tile. To do the "mock up" my guy draws out the mural to be out on brown paper and tapes it in place so that the home owner can see what to expect. This technique works on the smaller areas and usually just a drawing works on larger areas.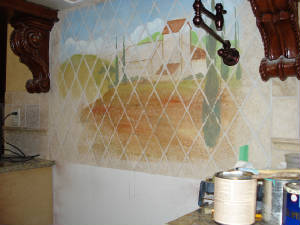 The background colors applied and ready for the next artistic steps to be applied.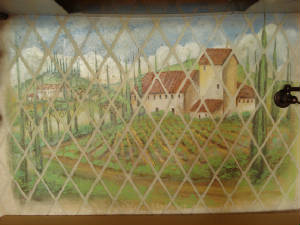 The hand painted tiles in a close up shot.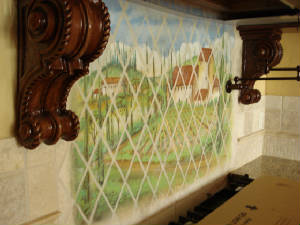 The finished look for the hand painted tiles look over the real embedded tiles that did not give the space the feel of what we were after. Changes the whole look in the main kitchen area.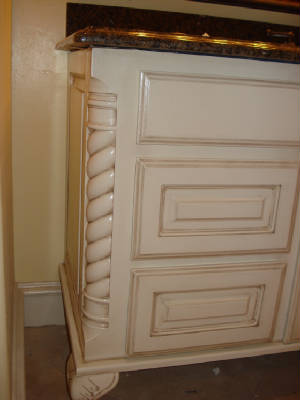 Glaze is applied in the recesses of the cabinets in the master bath to age them and create interest.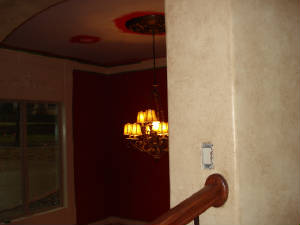 The formal dining room off of the entry area is painted a deep red and then glazed with a darker umber color to give it a custom wallpaper look on walls and ceilings.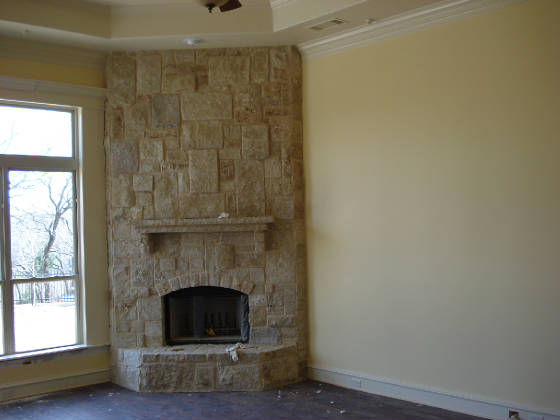 Fireplace in Master Bedroom. No glaze on walls yet.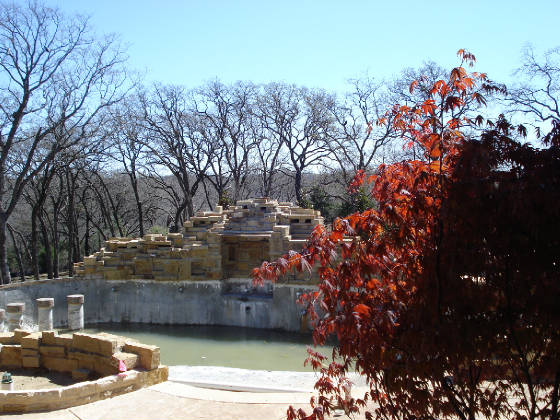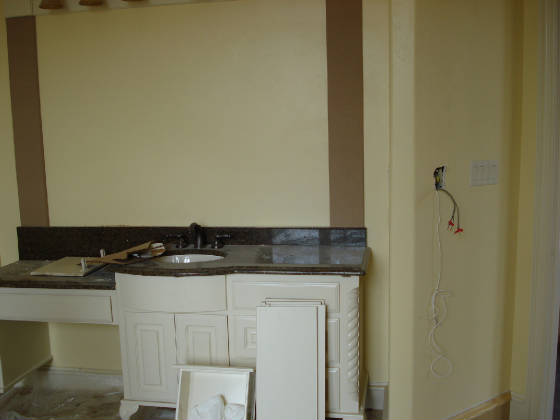 Master bath before.