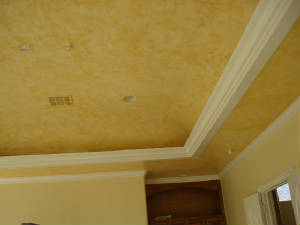 This home has an extra feature as it contains two Master bedroom suites. This is the ceiling ( not completed yet) in Suite Number 1 (as we call it) with the base color glaze that receives another movement toner glaze on the upper most area to complete the look.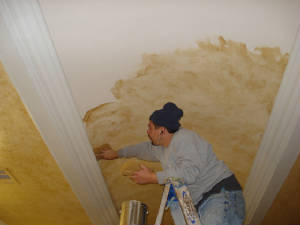 Master Bath area ceilings getting the extra movement required in the barrel ceiling area to give it that little extra something to draw attention upward. Later we will post finished pictures but for now, I want to show what we go through to achieve each custom look and just so you know, each one is applied by hand and just by doing it that a way, they instantly become custom to the area that they are applied to.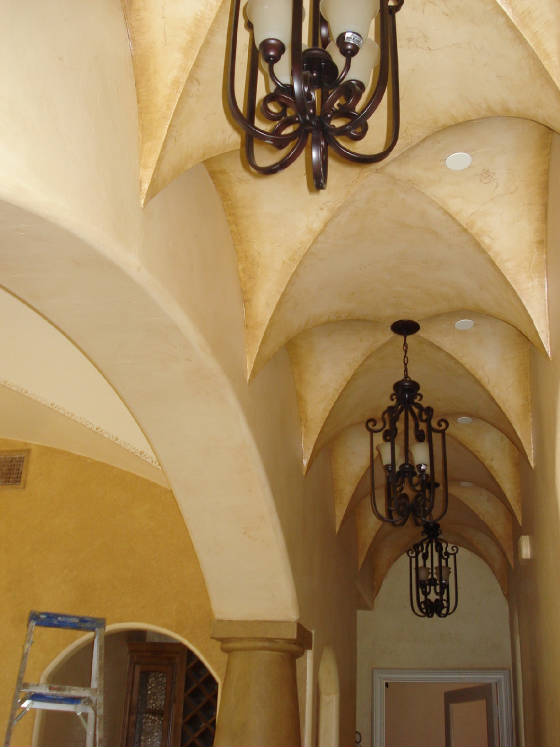 Now this is what a Groin ceiling that has several special glaze finishes and now includes the lighting fixtures is supposed to look like. This is one of four hallway ceilings in this house and each one is a unique space on its on.
The Groin texture on the ceilings of these halls actually could stand alone but with the added enhancements that a glaze brings, they become magical. A job well done in an atmosphere that can handle it.
As an artist, this is one for a web site because it is so photogenic.
The beauty is, I can give homeowners this respect for there individual spaces with special finishes and they will not have to have all of these extras. Contact me for your quote to do this to your house today.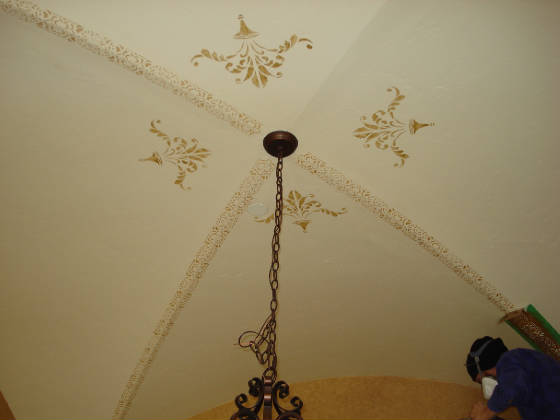 To finish out the special look of the formal dining room area, several stencil techniques were added and the toner/wall glaze will be added too to complete this look. Another great look.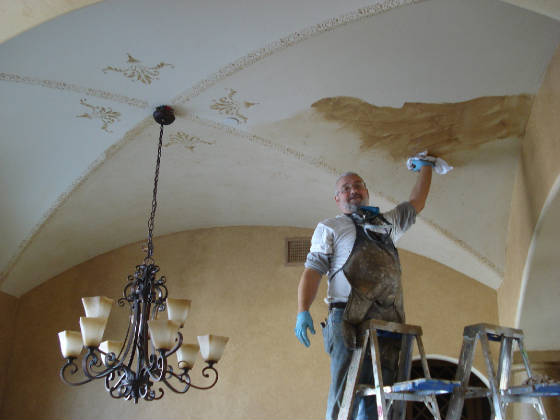 After Derek adds stencil, I follow with the glaze to enrich the overall appearance and give it the finished look. This Dineing Room is complete.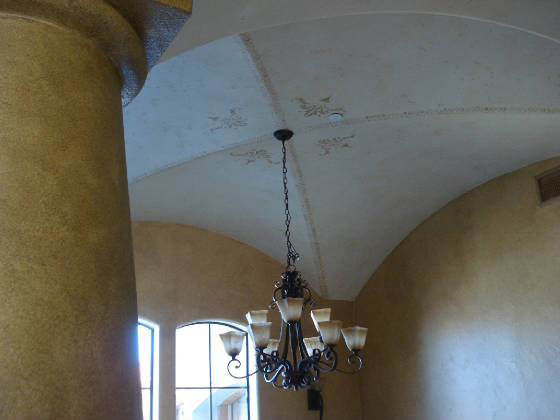 The Dining room finished out and now the jewel of the project.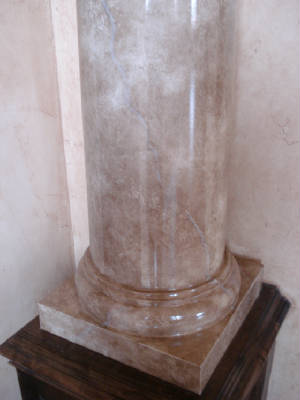 After adding the high gloss polished look to complete this look. It is now back to "real marble" at a fraction of the cost of the real thing. Not to mention the weight on a second floor.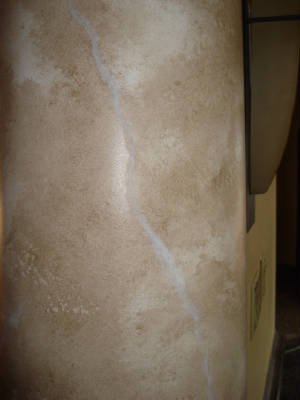 White columns now with a marble treatment to finish out the Theatre Room look. One of the final pages in this project. Here are several columns with the new look.