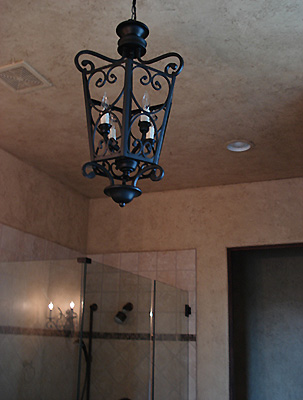 Upstairs master bath walls and ceilings that match the US master bed room look too. This is a pounced glaze look with a Raw Umber glaze over the light cream color to create more movement in all areas.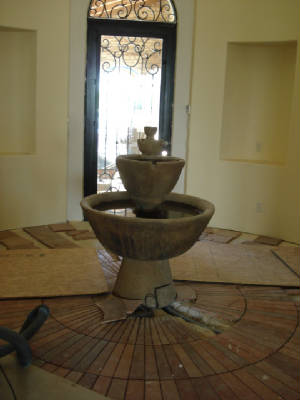 The unfinished fountain in the entry area also below the Mural in the dome which sits on a terracotta special formation floor. The finished look is spectacular.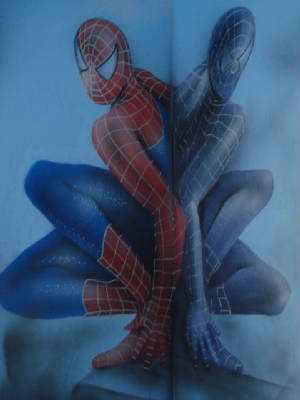 Another fine mural in the "Make-a-Wish" tradition of customizing an area for the recipient of the foundation wish room done by my muralist. I have many other shots of this amazing room.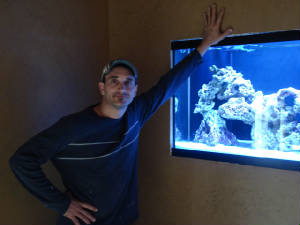 One of my valued employees in the "Game Room" area next to the built in salt water aquarium, another wonderful feature for the parade home. We did a warming glaze technique on the walls to continue the techniques that are used throughout this beautiful home. I promised Ted a photo on my web site, here it is.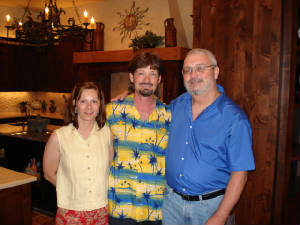 Me with the builders Daniel St. Claire and Barbara Cominoli representing Quantum Custom Homes ( who can be reached at 972-401-1333 or 972-965-5426 ) if you need them to build your home as well.
This home was called "Casa De Suenos" which means "House of Dreams". This photo was taken at the awards banquet where we received several awards that make it all worth while. A show-home worthy of any parade of homes show.
---