This is our wallpaper that we were to get rid of.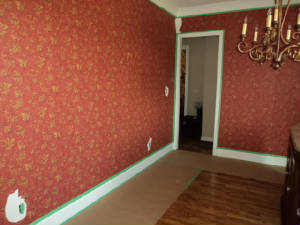 This is the wallpaper where we pulled off any of the loose paper which was only around plugs and switches, and were ready to start priming.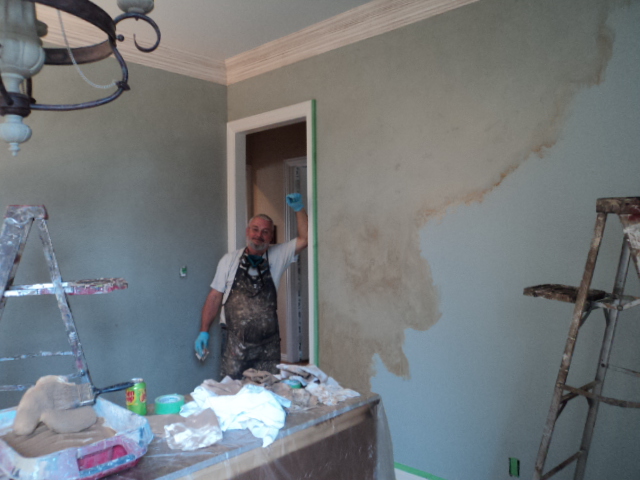 This photo shows the solid color application and what we do to it to create our new slight movement look. This look requires several steps as we want to keep the base color involved, so we start by adding a layer of paint thinner over the glaze first and it pushes the glaze away some so when we come back to soften with a dry rag, it absorbs any color that we do not want and creates our new look.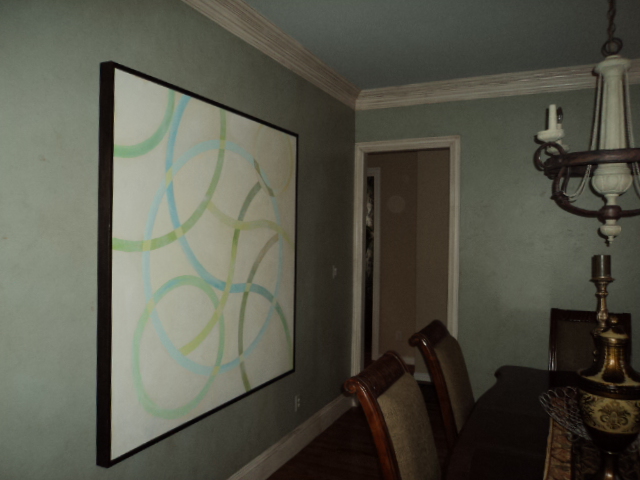 The finished look and my clients new artwork. A look that works for everbody and will be like a seamless wallpaper in a much more pleasing color than the red paterened wallpaper.
Now when people visit this house, they will be drawn to this distinctly new look.
Another fine job by David Simmons Designs.