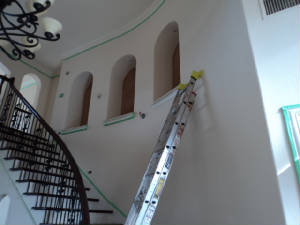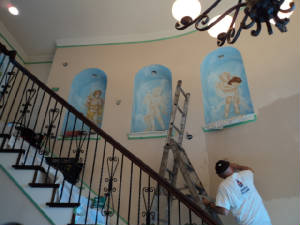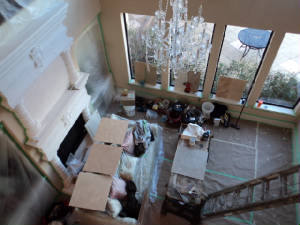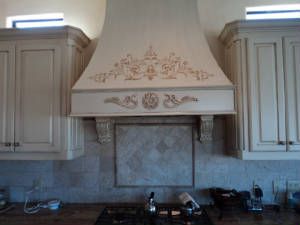 Kitchen stencil added over the vent a hood for a good match look with the raised pattern already there.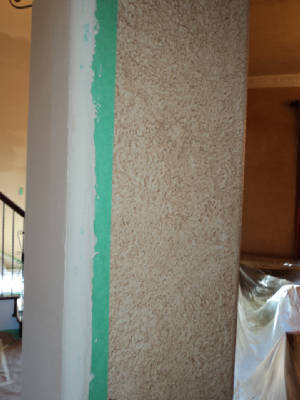 This shows what is under the leveling product before the Omni Coatwas applied. The Orange Peal texture that we are leaving is painted and glazed also by me from about six years ago. We just wanted an upgrade for the two biggest rooms, the entry and the formal living room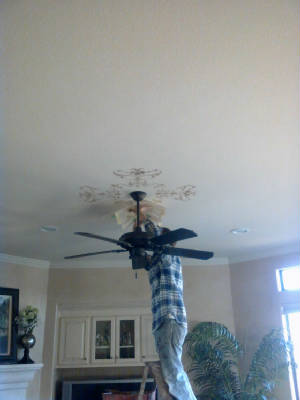 A different stencil pattern customized to fit this space in the kitchen/living room TV siting area created by Derek and used to break up a really large ceiling area for the new look requested by our client.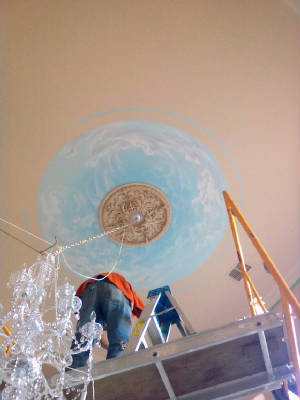 Another mural applied to the ceiling area in the formal living room that when completed will have a concave look on a flat surface with clouds and a look of movement to bring the outside sky into the room.