A closer look at the finnished application of texture, primer, paint, and glaze. This is the look that we are looking for to finnish out the Master Bath remodel.



Now we go to Austin and another Toll Brothers model home designed by Hallmark Designs and Kristy Mastrandonas. Here are some of the beautiful things that we helped create.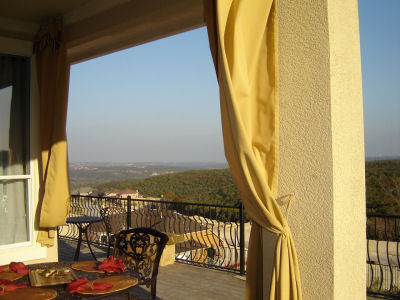 The beautiful view of the Austin countryside just outside the living room area looking out over the wooded hills in an area close to Travis Lake.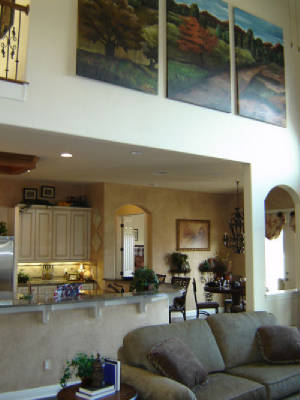 The livingroom/kitchen area with the kitchen glazed.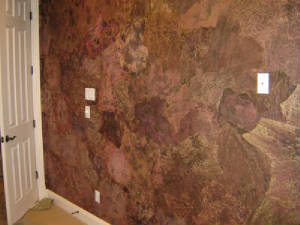 This is a TornPaper technique that creates the look of custom imbeded stone and the colors are warm and inviteing to complement this home office/study space. The color scheme could be made to fit almost any area since it is all made by hand.