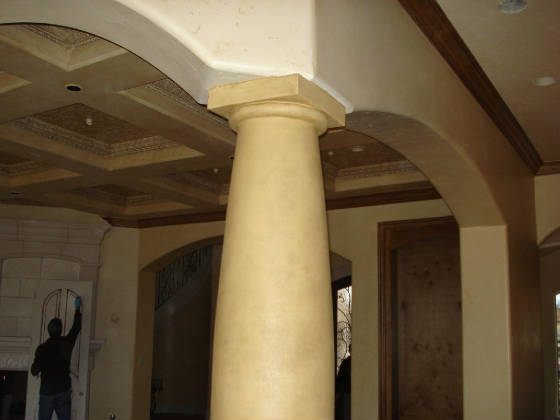 We warmed up the formally painted cement look columns with a golden base color and finished off with a very warm brown glaze. It makes these columns blend in color wise and stand out as an architectural feature to add to our living room overall look.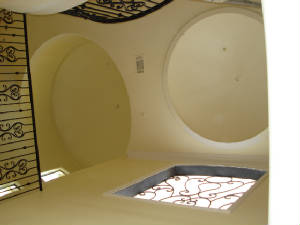 Entry ceilings before.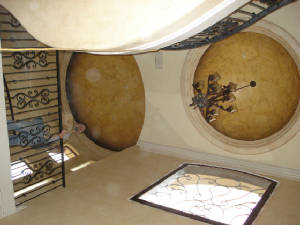 Pedro with his special finish work in the two domes.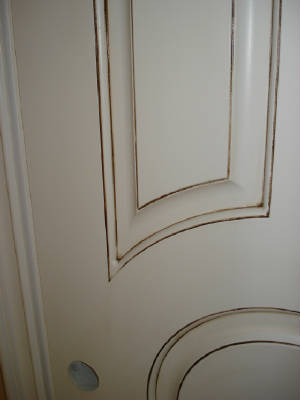 Finished Door with Glaze look close up.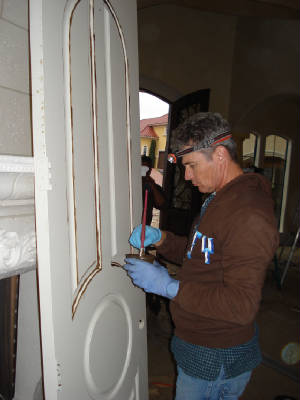 Another special contractor that I brought in just to help create special interest in these door areas by adding a dark instant shadow effect with a rich brown color that only settles in the recesses of the doors. J D came in from Austin to help us finish up this project. Another friend from my hometown in Mississippi who lives and works in Texas now.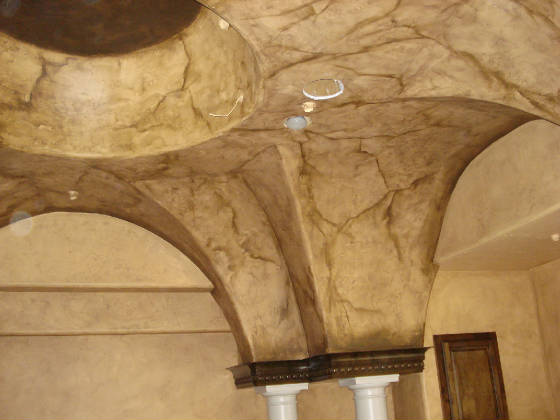 Ceiling in progress in Theatre room located upstairs.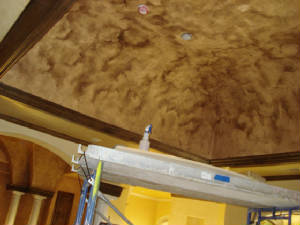 The ceiling area in the theatre/game room area that makes this spot unique and will welcome guest's to this great area of the house.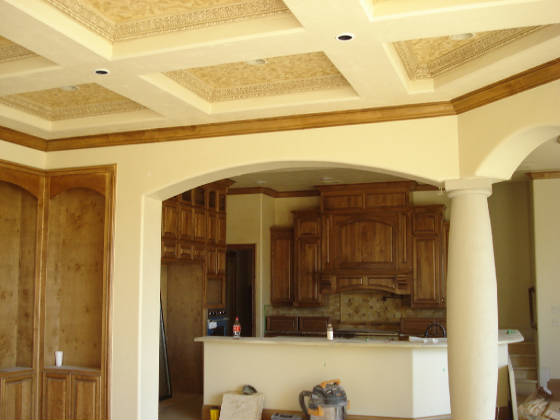 Kitchen area from the living room with columns and ceiling areas highlighted.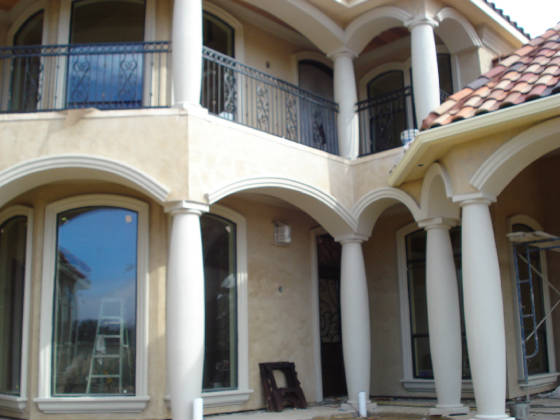 Rear of the house showing the stucco texture treatment.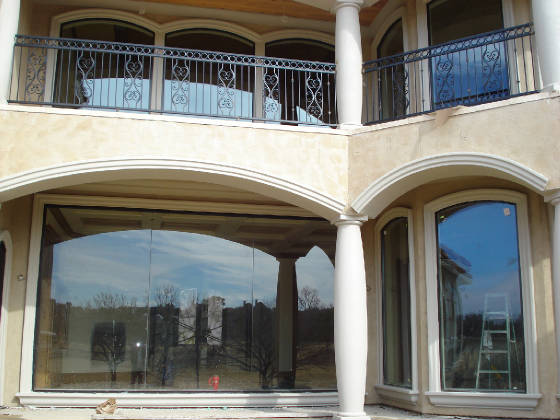 Another great photo of the view from the back of this grand home.