Since we do commercial spaces with the same vigor as we do residential, here is one very good doctor's office makeover from last Summer. This is the office of Dr.Brian Selkin located in North Plano. We were contracted to add a texture prime and paint it and then add a glaze to bring out the pattern and create a waiting room that is warm and inviting for his customers.
For the children, we completed a waiting area full of colorful murals in popular shapes and images. Sponge Bob, Dora the Explorer and Spider-man to name a few. I have several Mural artists on file and we can create many pleasing looks for the project whether it is an office or a kids room at home.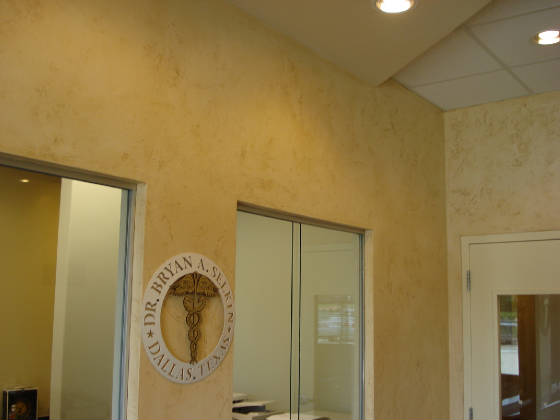 The finished look complete with his Doctors sign in place.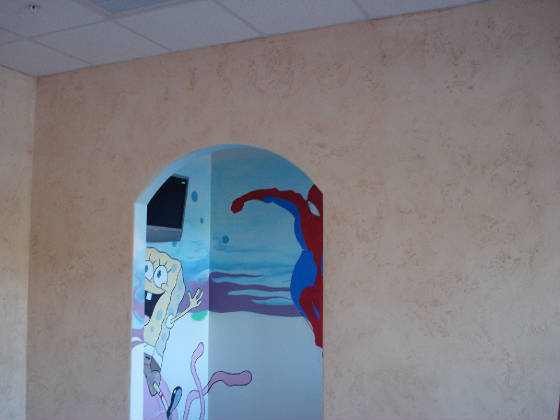 Another section of finished walls complete with the kids mural area.