This is the very first spot of the project for me and this is the sample that was approved to do the entire plaster look on all of the levels.
Enter content here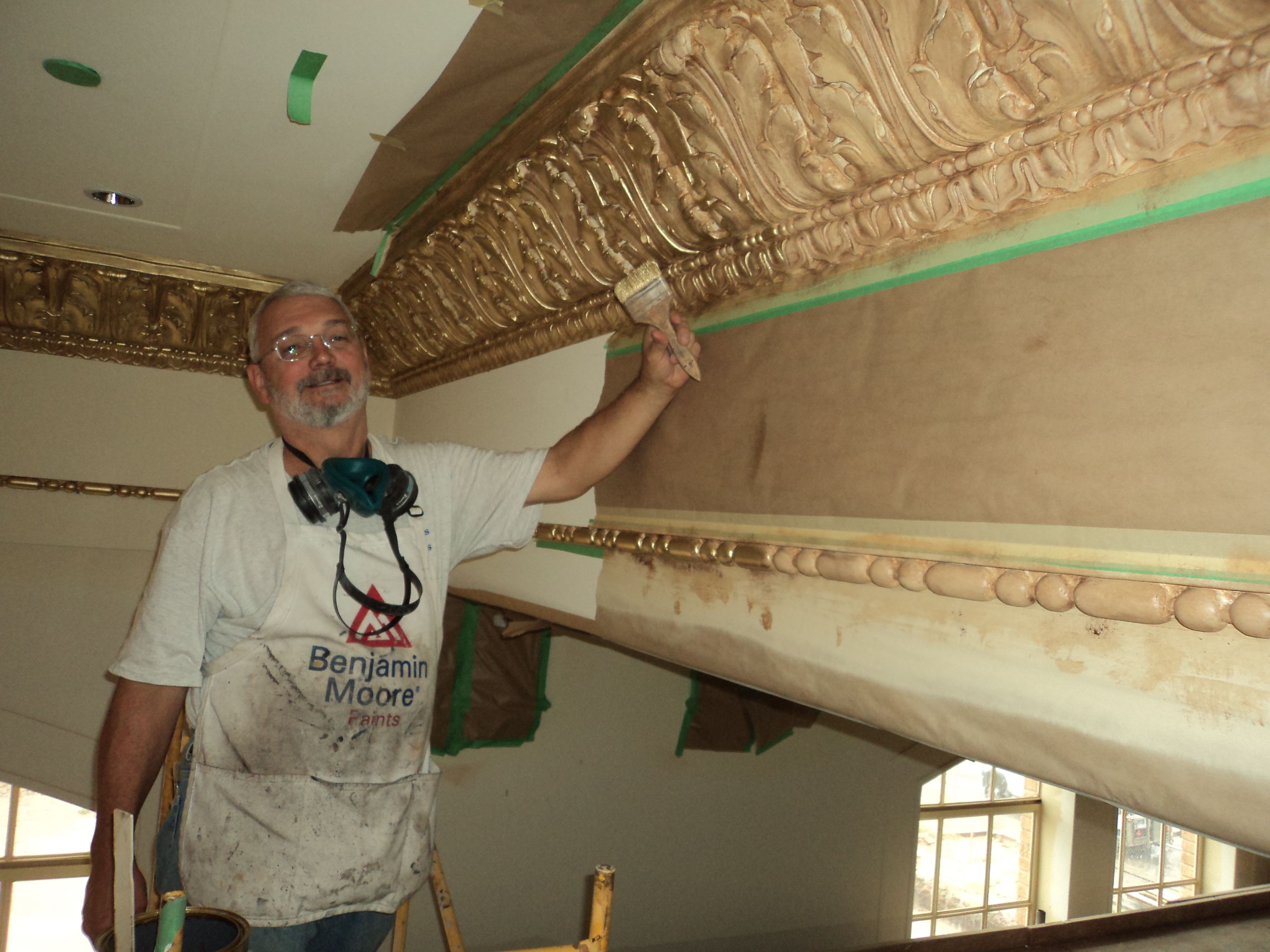 I like to be in a picture every now and then. This is after both glazes are added and one of the bigger areas gets the gold leaf look.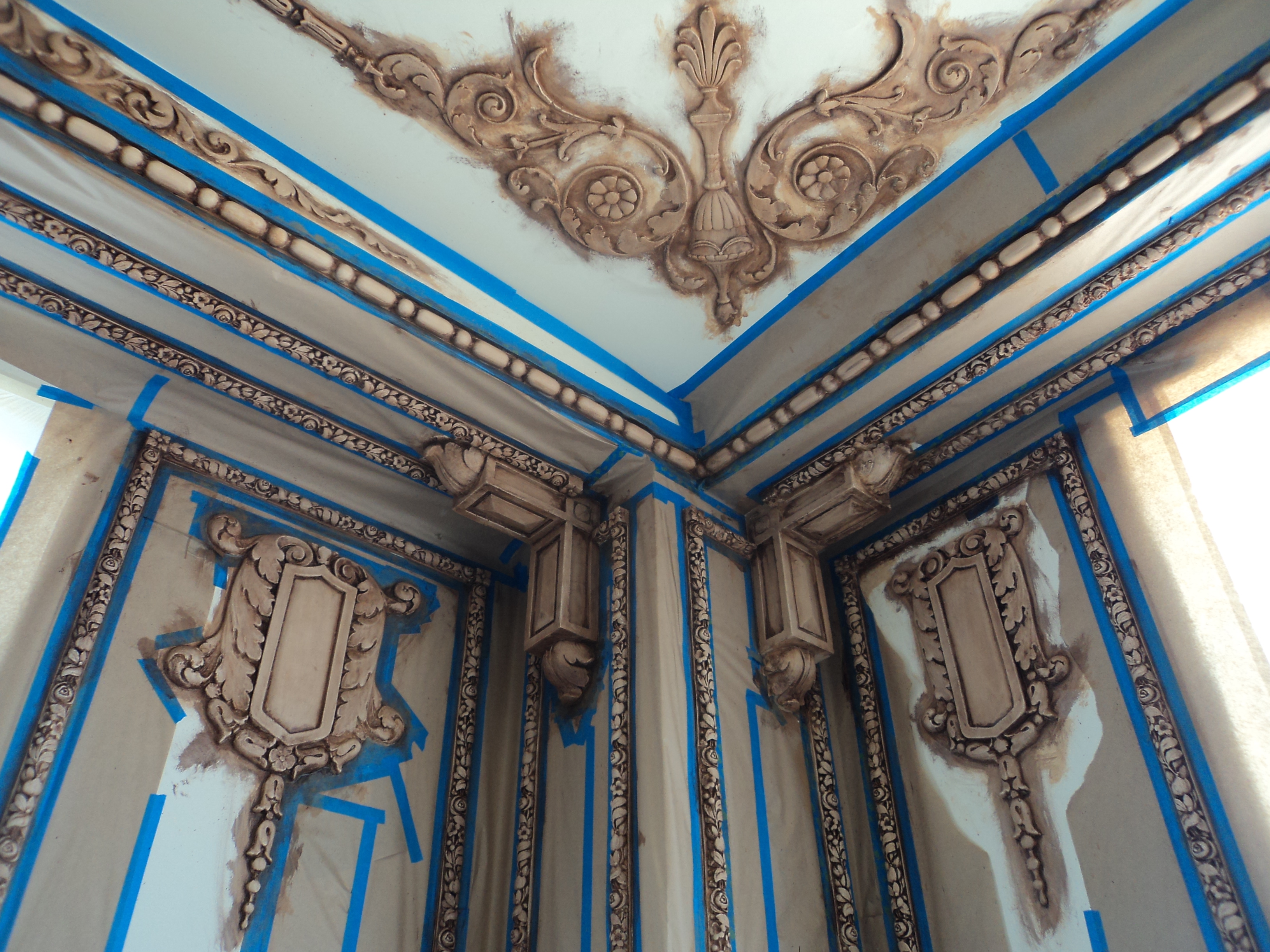 a close up of the first two glazes in the ballroom area applied and waiting for the gold leaf treatment.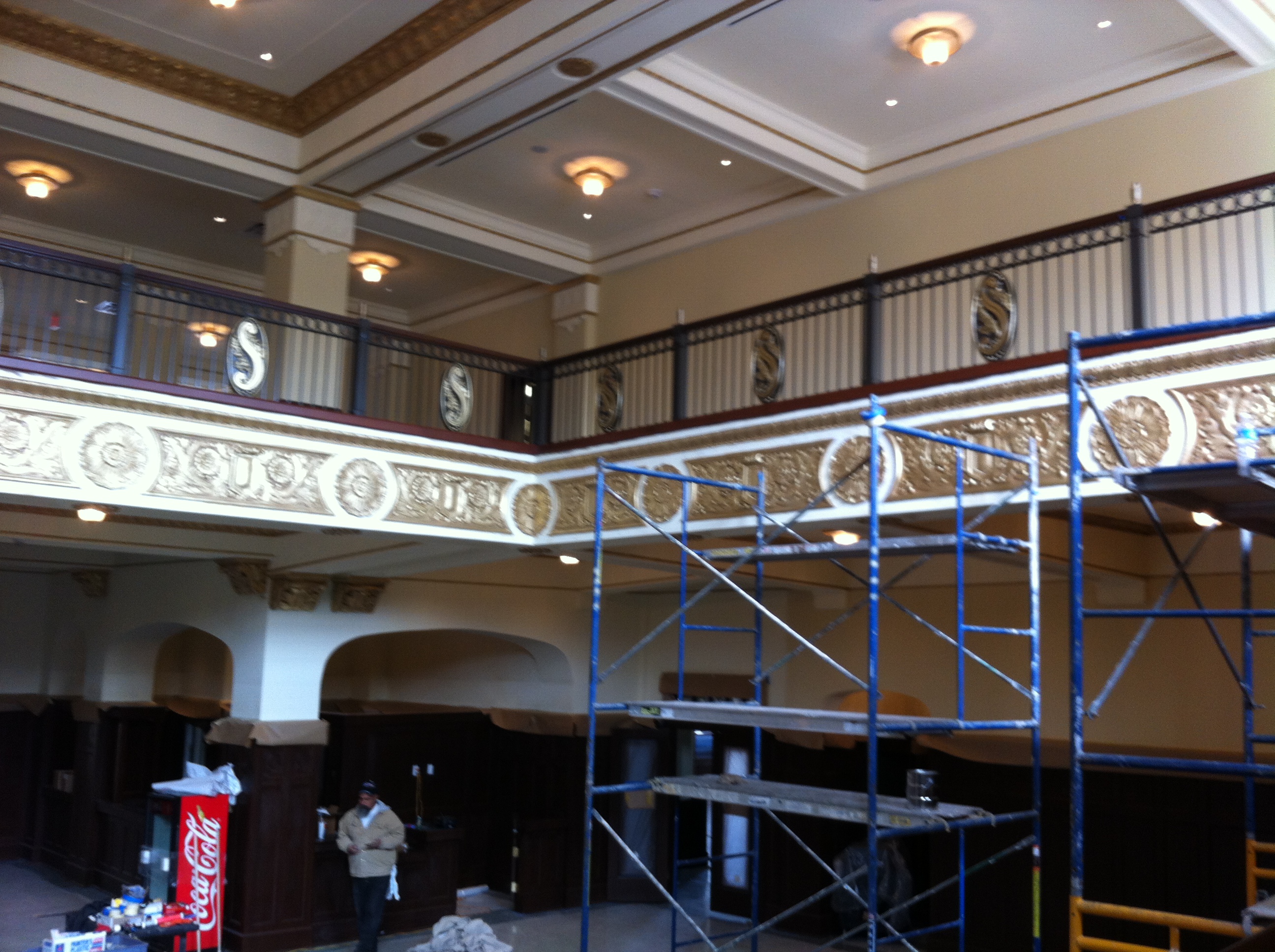 Lobby area with the reception desk in our final week of work.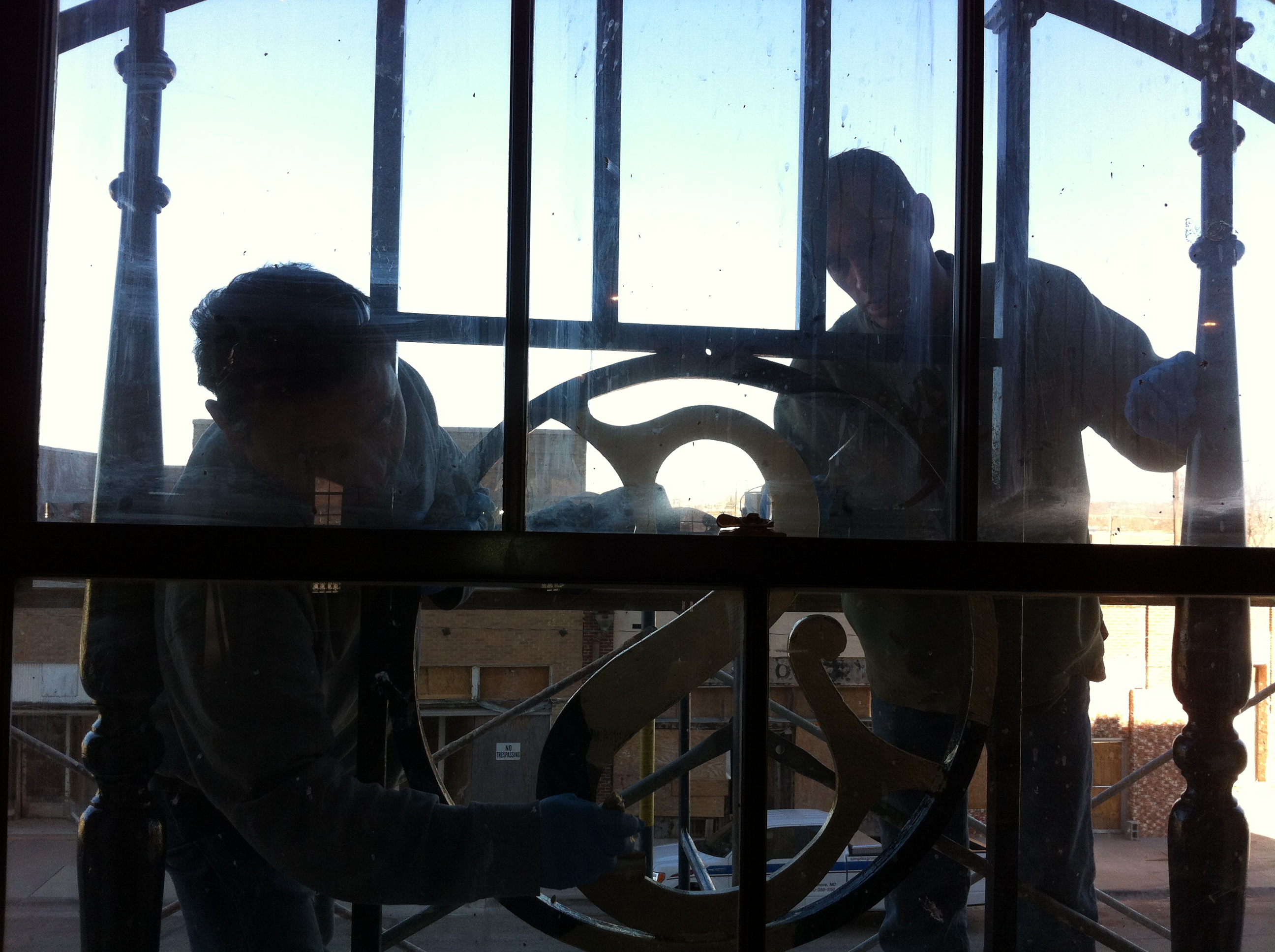 The original ornamental metal with the "S" logo that is on the exterior of the Settles Hotel get's a new look. Painted black and then highlighting the "S" with our liquid gold leaf to complete
the new look for the 1930's hotel.